Thank you to all of our clients for another successful year!
The holiday season is upon us and now is the time to start thinking about getting that special something for that special someone. At Skindulgence we offer a wide variety of decadent treats that will be sure to delight whoever you're buying for.
H
ave a friend with discriminating taste? Perhaps a gift certificate is in order. Visit our website
here
for a list of our services, packages and products to discover fabulous gift ideas. Alternatively, visit us in store and we can help customize a gift certificate to fit your needs. And if all else fails, you are always welcome to purchase a gift certificate for a dollar amount for them to put towards any spa service or product of their choice.
Can't make it to the spa? No problem, you can purchase gift certificates online and we will ship the real thing straight to your loved one's door. Click here to get the gift of indulgence online!
P.S. Below are our holiday store hours. Call now to book your next appointment, spaces are filling up fast!
December 2009:
Thursday the 24th (Christmas Eve): 10-5
Friday the 25th (Christmas Day): CLOSED
Saturday the 26th (Boxing Day): 10-5
Sunday the 27th: 12-4
Monday the 28th: 12-6
Tuesday the 29th: 10-6
Wednesday the 30th: 10-7
Thursday the 31st (New Years Eve): 10-3
January 2010:
Friday the 1st (New Years Day): CLOSED
Saturday the 2nd: 10-5pm
Sunday the 3rd: CLOSED
Looking forward to seeing all of you soon. Wishing you all the best of the season & a prosperous New Year 2010!
Tazeem & Team Skindulgence!
December In-Spa Promotion

FREE Exfoliation & Massage for Hands and Arms $15!

Are you short on time, but your skin needs a treat?
This month, give us 40 minutes of your time, book an Express Facial & we will give you a FREE Exfoliation & Massage for Hands & Arms Value $15!
Your skin will be Super hydrated & glowing for the Holiday Season!

Call today to book your appointment 604-469-2688
December's Top Products
H50 by GM Collin ~
Menopause is a part of a woman's natural aging process. The homormonal chances affect the body as well as the skin's appearance.
Gm Collin has formulated three fantastic products called H-50 Therapy that help battle these hormonal changes and to regenerate the skin.
The aging signs of menopause include dryness, thinning, sagging, uneven pigmentation, dull complexion, deeper wrinkles and increased structural fragility.
H-50 therapy is available in a serum, a normal-to-oily cream and a normal-to-dry cream. It is formulated with natural ingredients with 5 peptides that are preventative and corrective to help rebalance the skin.
H-50 is based on three key concepts: hormones, homeostasis and hydration.
Anyone who is pre-menopausal, menopausal or post-menopausal are good candidates for these products. H-50 is available at a reduced price in a duo kit, so don't delay and try it today! Consult with one of our knowledgeable estheticians for appropriate recommendations.
See article below for details on how to get a $20 Certificate towards your next GM Collin Skincare purchase!
Elastin Jour and Nuit ~ In our Yonka line we have two amazing anti-aging, wintertime protection face creams: Elastin Jour and Elastin Nuit.
Elastin Jour
is a deeply rejuvenating and nourshing cream that moistens the skin. It contains essential amino acids and is formulated for all skin types.
It is ideal to help regain tone to fatigued skin and visibly reduce the appearance of lines.
Use it daily in the morning after cleansing and toning. The active ingredients are hydroxyproline, milk proteins, elastin and lactic acid.
Elastin Nuit
is for nighttime use after cleansing and toning.
It is formulated for all skin types and will rejuvenate and deeply nourish the skin with it's rich texture.
The active ingredients include glycoproteinic extracts, elastin, she butter, wheat germ oil and vitamin C.
These two products compliment each other very well. Don't hesitate to book a Yonka facial today and ask one of our estheticians to speak with you about Yonka's fabulous Elastin creams.
Skindulgence is Launching A NEW Product Concept In January!
GliSODin Skin Nutrients... Ingestible Skincare!
Scientist predicted that one day that the fountain of youth could be as easy as popping a pill. Well, that reality has arrived... and it's name is GliSODin Skin Nutrients. In the last ten years scientists have fast forwarded the reality of better health well being and of course better skin in the form of ingestible skincare. The driving force behind these developments is the Baby Boomer generation looking for safer healthier alternatives to drugs and surgery.
The main active component of GliSODin Skin Nutrients is SOD-Super Oxide Dismutase, which occurs naturally in the body, but as the body ages it's production is depleted. SOD is a high antioxidant in nature it is available from two sources non vegetarian (Bovine) or vegetarian source from a hybrid melon grown in France. This line was developed by dermatologists and nutritionists under watchful eye of a pharmaceutical company-ISOCELL Paris. The raw SOD, is shipped from France to Canada, where it is manufactured in Ontario, for the North American market. SOD is a very fragile ingredient, so as to ensure that it is delivered to the skin without being destroyed by stomach acids, GliSODin Skin Nutrients encase their SOD with a wheat protein (Gliadin). Other active ingredients are added to the formulas for additional skin and body benefits. Eighteen separate clinical studies on GliSODin Skin Nutrients, many of them published, boast the amazing effects it has on skin cell recovery, healing pre and post surgery, oxidative stress, inflammation, pigmentation, antiaging and even sunburn.

As we celebrate our 20 year anniversary, our vision for staying on the competitive edge for new developments in non-invasive skincare treatments & products is still the same. We at Skindulgence are thrilled to be introducing these amazing skin nutrients to our clients. We truly believe that these ingestible skin nutrients will take your age management solutions to another level! The line consists of three formulas:

1. The Detox Formula, a fifteen day regime to help the body purge toxicity, and excess waste all elimination pathways are cleansed, including the liver and skin. In addition to detoxifying the body, the formula is loaded with high antioxidants to repair internal damage.

2. The Advanced Skin Brightening Formula can be used by a client who has uneven skin tone, discoloration and pigmentation. This formula can dramatically even out skin tone and can even eliminate sun and age spots. The formula inhibits further pigmentation by suppressing melanin production.

3. The Advanced Daily Formula helps to reduce the signs of aging, fine lines and wrinkles, reduces inflammation (which causes rapid aging), can assist in healing flaky dry skin rashes including eczema and psoriasis and overall rejuvenate and hydrate the skin to restore a natural healthy glow.

All three formulas contain 500mg of SOD/Gliadin complex. Most clients can enjoy the benefits of these amazing ingestibles with little or no side effects.
Do we have you intrigued, would you like to learn more and maybe even sample some of the GliSODin Skin Nutrients?
Then join us on
Tuesday January 19th 2010 from 6:30 PM to 8:30 PM
at the spa, where one of the co-creators, Corina Crysler, will be on hand to do a presentation and answer questions for you. The evening is complimentary but due to limited seats, RSVP is required. All attendees will receive a special introductory certificate and one lucky attendee will win a box of Advanced Daily formula valued at $98!
Call to reserve your seat today! 604-469-2688
Is The Beach on the horizon for you this Winter?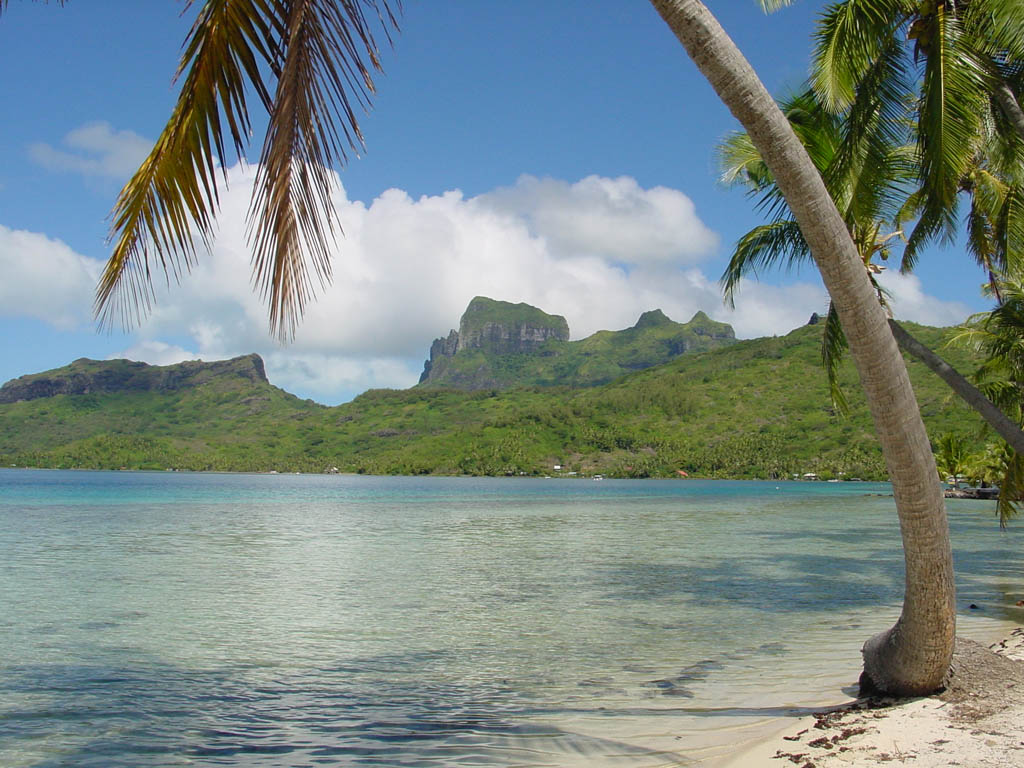 Then stop by
Skindulgence
before you jet set off & we can help you get ready for your vacation! Who doesn't want fabulous toes for playing in the sand. Think bikini, think waxing. A body exfoliating treatment is the secret to an aewsome deeper lasting tan & a lot less flaking & peeling
In our boutique you can choose from travel size skincare kits ~ airport approved! Flip flops, bodycare products & of course an awesome collection of suncare protection for all skin types!
See you down at the Spa...
Winter Tips for Healthy Skin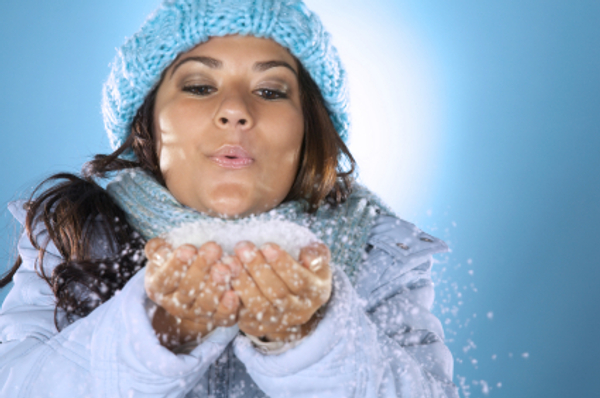 Stay Hydrated... From the Inside Out ~ Sweat glands are less active in the winter, so it's easy to forget to drink water since we are not as thirsty. Water helps us stay detoxified & helps with metabolism. Try herbal teas or drink lemon water with honey as an alternative to a warm cozy drink.

Protect your Skin... From the Inside Out
Exfoliation ~ At Skindulgence we believe that exfoliating is the most important step in your routine any season! With an effective skin-appropriate product (non abrasive preferably, but it does depend on the ingredients), your body will feel smooth, less itchy & flaky and absorbtion of your treatment products will be much more effective!

Hydration ~ Your skin, whether it's oily or dry, needs an extra boost. Many choices of products are available~ a luxurious oil serum for dry skin (lacking natural oil), a waterbased gel serum for normal to oily skins, or try this seasons top seller: GM Collin Ceramides, which acts as an environmental protection to be applied over top of your moisturizer. Masks are another way to give yourself a quick mini treat before going out to a holiday party.

Soap ~ Choose wisely what you wash your body with. Bar soaps are often not the best choice for your skin.The Ph balance of soap is too alkaline & can strip your skin of necessary oils that your skin needs to function properly, resulting in tight, dry, itchy skin - which can lead to mild bacterial infections. Soap also can increase sensitivity and redness. Shower gels are better as they are totally water soluble & do not leave a residue on the skin. When getting out of the shower or bath gently pat your skin dry & apply a rich oil or body lotion to seal in moisture.

Diet ~ Be conscious of your diet. To ensure healthy body & skin, eat a diet rich in antioxidants & vitamins. Experts are saying that even with a good diet, supplements are necessary for optimal health. See our newest addition of Canadian made skincare ingestable supplements, GliSODin Skin Nutrients, that can transform your daily routines. GliSODin willhelp balance you, from sleeping better and having soft, hydrated skin to feeling more energized and even helping to reduce and prevent further skin pigmentation!

Humidifiers ~ are great to have in the bedroom, particularly if you suffer from skin flare ups such as eczema, chapped hands or psoriasis.

Spa! ~ Last but not least...regular visits to the spa, especially for massage. The oils we use are incredibly nourishing for your skin. The massage itself tones & relaxes the muscles, calms the nervous system, increases blood circulation & helps oxygenation, so nutrients can be carried to the skin. Be adventurous this winter & try something new, like a lava shell or organic body butter massage!
Happenings & New Arrivals!
Tazeem had the privilege to be on the A-list for the year end Blanche Macdonald Centre`s Fashion Show. This graduating class was the largest in Canada with over 50 fabulously talented designers showing their creativity & high style on the runway at the impressive Westin Bayshore in beautiful Coal Harbour. The show started Fashionably Late , but was really worth it, especially being in the front row! Tazeem had a up close & personal view of the immaculate attention to detail...some much fun! Of course the hair & make up was done by the students at BMC & the crowd was filled with fashion & beauty industry icons. Tazeem was thrilled to be a part of this great night. Congratulations to all the graduating class, we`ll have to watch for their designs in the stores...We at Skindulgence certainly would buy some of their fabulous desings!
A Skincare Line that is 99% Certified Organic & Natural !
The Bio Organique line from GM Collin is finally here! The intro kits make a great gift for someone on your list, including YOU! The quality & results of the products are great. We have a tester unit in the spa so feel free to touch, experience & smell!
The kits are specially priced from $97- $150 (Regularly priced from $119-$179) Each kit includes 3 different products you'll need to get you started towards great skin.
Get yours today, limited quantities!
BLING it on for the Holidays!
The holiday season brings out the glam in all of us. At Skinulgence have lots of new & affordable jewellery perfectly priced from $10.95-$25.00! Add that finishing touch to your holiday outfit with our great selection of Pashmina shawls & warm wraps.
Let us take the stress out of your shopping this season.Choose from ready to go wrapped gift packages, gift certifictes & amazing presents to help those on your list relax!
Come and pick your Gift off our Special Tree!

We would like to extend our gift of gratitude to all of you! Until December 23rd 2009, we invite you to purchase any skincare or make up product OR have any service over $29 (pretax) & you will get to pick a gift off our Special Holiday Tree! Some of the gifts include: $5-$10 off skincare, A FREE lipgloss and $20 off your next Clinical Facial! One per client. Lets see what you pick!

P.S. Be sure to pick up a free copy of our Skindulgence Wish List. Fill it out with exactly what you want & give it to your loved ones. Easy as filling in the blanks!

GM Collin Breast Cancer Research Campaign

To continue our 20th Anniversary celebration GM Collin is donating $2 to Breast Cancer Research with the purchase of any specially marked Duo Kits. Currently we are featuring promotions on two of our best selling Duo Kits: The H50 duo and the Bota-Peptide Duo.

Come in today to stock up for the season and to do your part in eradicating breast cancer forever!

As BONUS when you purchase one of these duos we shall give you a $20 Certificate to put towards any regular priced skincare product of your choice on your NEXT visit. This certificate will be valid for your to use until February 13th 2010.

15th Annual

Realtors' Care

Blanket Drive

Help the realtors of greater vancouver collect for those in need this winter, with the 15th annual blanket drive

The realtor's office in Newport Village is participating in this worhty cause from Monday November 30th-Monday December 7th. Drop off your new or gently used blankets, sleeping bags, winter coats, warm clothing, scarves, hats, gloves, new socks or new underwear to the TRG location in the Village or any participating real estate office across the lower mainland. For a list of drop-off locations and more informations visit

www.blanketdrive.ca

As a reminder we are also still collecting for the SHARE Food & Toy Drive at Skindulgence, feel free to drop off danations until December 16th!