February Promotions
Spread the Olympic Love
Lets Kiss and Make Up FREE GM Collin Rose-tinted Lip Plumping Complex
When you purchase any Serum and Moisturizer together
Value $39.98!
Catch The Gold Fever!
FREE 20 Ceramides AND a Sample of GliSODin Advanced Daily Formula
When you purchase any AGE Total Defense, H50 Cream or H50 Serum.
Only available to the first 10 clients!
Value $35!
All promotions valid February 2010 only, not valid with gift certificates or other promotions, while quantities last
Win a Spa Package worth $255!

Check out The NOW newspaper in the next 10 days & enter to win a Cin Cin Vino Spa package for 2! Valued at $255!
Find the ballot in next weeks NOW Newspaper send in your funny and/or romantic story of how you met the love of your life in 275 words or less to:
The NOW Newspaper
201A-3430 Brighton Ave.
Burnaby, B.C.
V5A 3H4
Don't forget to include the NOW Newspaper ballot with your full name and phone number for a valid entry! Contest ends on Valentines Day, Sunday Feb 14th 2010.
Sponsored by The NOW Newspaper and Skindulgence Spa
Drugstores vs. Department Stores vs. Skindulgence Skincare
(Guess who wins!)
At Skindulgence we pride ourselves in being knowledgeable on the products and services we offer. We are passionate about skincare and are always striving to bring our clients the most effective products possible to maximize your results.
There are thousands of different skincare brands on the market and choosing a line that works for you can be difficult.
Have you ever gone into your local drugstore and stared at the array of cleansers, toners, lotion, potions and creams?
It's no wonder that so many women struggle with a wide range of skin issues; Figuring out what is right for you is nearly impossible! And even if you do manage to make a decision, often
drugstore brands are irritating and ineffective.
Many women turn to high-end skincare that is sold at counters in big department stores. While the ingredients used may be of better quality (versus drugstore brands) often these companies have their skincare lines as an add-on to makeup lines. This means
they aren't completely focused on the art of maintaining women's skin and don't necessarily have your best interest at heart.
So we've done the leg work for you. Our Spa Director and Head Esthetician, Tazeem Jamal, has been in the business for over twenty years. She has tried countless skincare lines and knows what works:
GM Collin and Yonka are the two premium skincare lines that we carry and stand by 100%. They are made with the finest ingredients, are result-oriented and easily customized to suit any skin type.
The best part about coming into Skindulgence to purchase your skincare products is that we won't make you guess what products are right for your individual needs. Instead, you can
book a free consultation and we will assess your skin for you
. Dry skin? Dehydrated skin? Oily? Acne prone? Aging? Don't worry -- We've got a product to help your skin look and feel amazing. The cost will also surprise you: Dollar for dollar you will get far more for your money, not to mention results like never before. We promise!
Call us today to book your complimentary skincare consultation and find out what so many clients have known for years.
Bota Peptide 5 Concentrate
New Format!

Have you noticed that you skin is showing signs of aging? Are the fine lines around your eyes, mouth and forehead deepening? If you'd like to relax your facial muscles, increase skin density and smooth your expression lines and wrinkles then Bota-Peptide 5 Concentrate is the product for you!
It has a blend of 5 peptides renowned for their visible anti-aging action. This unique formula is clinically proven up to 88% decreasing fine lines and wrinkles. Additional ingredients are "kombucha extract" that redensifies and restructures the skin. Also, there is a marine micro-organism that stimulates the natural defense mechanisms in the skin. Bota-Peptide 5 is a fabulous addition to any GM Collin skincare regimen and is now available in a 1 oz size for $135.00.
Plus: Bota-Peptide 5 works hand-in-hand with our Botinol Clinical Facial.
Don't hesitate to book today!
February Hours
Slight changes in our schedule
For the month of February, Skindulgence spa will be open sundays and mondays by appointment only. The spa will still be open for your convenience:
Sundays 10-5
Mondays 11-3
You will be able to come in and pick up your products, jewelry, makeup etc. but services will be by appointment only. We will return to our regular schedule in March. We appologize for any inconvenience and thank you for choosing Skindulgence!

Valentine's Day Packages For that Special Someone...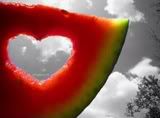 "Queen Bee"

- Hydrolifting Facial

- Express Pedicure

- Paraffin Treatment

- FREE Eyebrow Tidy

$193/Person, 2 Hours

"Chocolat Amour"

- 30 minute Chocolate Blend Massage (Vanilla, Orange or Raspberry Blend)

- Customized Express Facial

- Hot Towel Wrap & Foot Massage

- FREE Couples Gift Package (Including Belgian Chocolate Body Paint!)

$320/Couple, 1 1/2 Hours

"Melt My Heart"

- 3/4 Hour Lava Shell Massage

- Customized Express Facial

- Lip & Eye Treatment

- FREE Eyebrow Tidy

*All packages availible until February 15th, 2010, not valid with gift certificates or other promotions, substitutions are not permitted*
Free Toes!
HOT New Product!
Introducing Free Toes, the socks that allow your toes to go free!

These funky socks were designed by nine-year-old Katelyn, a young entrepreneur from White Rock, British Columbia.

Free Toes are great for doing yoga or pilates because they keep your feet warm but still allow your toes to grip the mat. They're also ideal for dance class as they allow the heel to spin but keep the toe slip-free!

We think the one of the great uses for them is at the spa: After a pedicure you have to wear flip-flops but with this cold weather that can get chilly. As the photo above demonstrates, Free Toes allow the toes to fit through the sandal but also keep the rest of the foot warm.

We are thrilled to be one of first retail outlets to carry these funky socks! Check out the great selection, one size fits all.
Facts about Facials
Did you know?
v
Your skin is the largest organ of your body and requires external and internal help through skin care maintenance.
v Having a facial once a month helps to slow down the aging process and maintains clean, clear skin.
v Most of our clinical facials have an AHA exfoliation treatment to deeply remove dead skin cells and brighten the skin, evening out skin colour and smoothing the surface.
v The "relaxation" benefit of having a facial is good for everyone's health! Seratonin like effects are experienced through massage and relaxing.
v Facials purify and tone the muscles of the face and energize skin by increasing blood circulation.
v Facial massage and products can stimulate the collagen and elastin renewal process in the skin.
v Having regular facials can help your make up go on smoother and increases product absorption. The amount of product you use will be less, with impacted results!
Call us today to book your appointment!
604-469-2688
Olympics in Vancouver
Celebrate with Skindulgence
We at Skindulgence are ecstatic about welcoming the whole world to the lower mainland this year for the 2010 Winter Olympics! The torch is quickly nearing the end of its 106 day journey ending with the opening ceremony held on February 12th in Vancouver.
The torch relay will be coming through our very own Newport Village at approximately 7:10am on Thursday February 11th on day 105 of it's journey!
Show Vancouver's pride to the world and cheer for Canada's athletes this year so we can win gold at home! Not to worry, we haven't forgotten about you! Skindulgence will be open throughout the Olympics with our regular schedule for all your pampering needs. For this information and much more visit: