$5.00 Off
Pure Inventions
Green Tea Extracts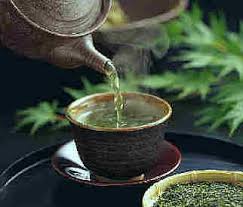 Scientific studies have shown that green tea is a powerful antioxidant and that consuming 6-8 cups of brewed green tea a day may promote:
~ a healthy immune system
~cardiovascular health
~ fight free radical damage, preserve younger looking skin
~promote weight management and much more.
Just one dropper of Pure Inventions Flavoured Green Tea Extracts in your water bottle is equivalent to 15 cups of brewed green tea BUT WITHOUT:
Caffeine
Calories
Artificial Sweeteners
Sugar
Alcohol
Preservatives
Even safe for Diabetics
This daily dose of prevention is available in a variety of flavours like Tropical, Raspberry Tranquility, Blueberry & Pineapple Coconut.
Ask for a sample the next time you are in.
Receive $5 Off in March
Dr. Elena Beveridge
National Danne Trainer
Skindulgence is proud to Welcome Dr. Elena Beveridge the Canadian Danné Trainer on Tuesday April 7th.
We will be taking appointments at the Spa to offer complimentary consultations & she will also be doing a presentation Come with all your questions regarding skincare. Call ahead to book you appointment!
604-469-2688
Danné is used by many of the world's premier physicians and surgeons to truly create revision for traumatized & damaged & aging skin. Danné skin revision treatments are based on all natural botanical ingredients to match the body's chemistry as closely as possible with no side effects. Danné's unique Transdermal Delivery System targets specific areas in the skin cells and is considered 20 years ahead of its time and is endorsed extensively by the medical profession.
Dr. Elena Beveridge has been a practicing Dermatologist for over 20 years, graduating from the University of St. Petersburg in Russia & then later from the University of Helsinki. Dr Beveridge has had her private practice in Helsinki & in Ontario for over 20 years & has been the Canadian Trainer & distributor for Danne for just over 10 years.
We all "Knead" some down time~ Call us today!

604-469-2688
Greetings!
Spring is around the corner and it's time to renew... It's time for you! As we see our gardens take bloom, lets exhale in gratitude & look forward to warmer weather!

We have lots of great promotions and check

out how
you can get
15% off!
International Women's Day is March 8th~ Lets Celebrate our Femininity!
I am always inspired by words & find that they really help me get through challenging times, so here are a couple of short phrases that give me perspective.



"Don't Limit your Challenges, Challenge your Limits"




Unknown Author



"The More You Praise & Celebrate Your Life,


The More There Is To Celebrate"


Oprah
We invite you to send us any WOW (Words Of Wisdom) or great words that you live by & we will share them with our clients in a future newsletter...We will pick 2 clients a month & if we pick yours, you will receive a

$20 Certificate for you to use

towards your
next spa treatment!!
Receive a FREE Travel Size Moisturizer Value $20!
When you spend $110 or more (pretax) on any G.M.Collin products.
Give your skin a drink of water: H2O~water~ the source of life, makes up 70% of the dermis layer of the skin. Hydration is the first preventative and essential step to maintaining the natural health of the skin. G.M.Collin Hydramucine Optimal Gel and Cream both offer a new technology to increase the level of hydration in the skin. Active ingredients like pomegranate, bamboo, water lily and lotus increase the capacity of the cells to retain water. An excellent way to maintain hydration after a G.M.Collin Clinical Facial.

This moisturizer is even great for clients who use the Gel formula. Restoring the moisture in the skin, this will leave your face feeling silky smooth.
Not Valid with other Promotions or Certificates Limited Quantities - While supplies last
Is your skin still feeling the ravages of this past Winter? Then try this high antioxidant treatment for your skin..C Sea Spa from GM Collin
& Receive a FREE $50 Gift !
The experts at
Skindulgence
have just the solution. Revive your skin with the antioxidant effects of our Sea C Spa clinical facial. This amazing treatment uses pure l-ascorbic vitamin C, seaweed patches and a marine mud mask. The treatment promotes the synthesis of collagen and elastin, improves microcirculation and cell regeneration. This facial has fondly become known as the
"never ending massage facial"
by many of our clients. It can be done as an individual treatment but for optimal results a series of four weekly treatments is recommended. The home care accompaniment is a box of four Active-C Serums that would be used over a four week period.
Receive a duo pack of Active-C Serum for FREE when you pre-pay for two

Vitamin-C facials.
Limited Quantities~ Not Valid with Certificates or any other promotions~ 1 Per Client
Great Balls Of FIRE!!!
As much as we all love the sun ~ beware! If you play with fire, you're bound to get burnt! Yes the sun has some "nutritional" + psychological value to us in the form of vitamin D and making us feel happy and positive. However we need to approach it with caution and plenty of sun protection!Prevention is always better than a cure, especially when it comes to sun exposure.
Skin cancer and blistering aside ~ sun damage is the #1 cause of premature aging, wrinkles and unsightly discoloured skin.
These effects sometimes unfortunately don't rear their ugly head until 10-20 years down the road so here is a basic rundown of things to be aware of to prevent severe damage:
1. As obvious as it sounds, put on enough sunscreen and reapply frequently. If your in and out of the water or vigorously exercising then every 2-3 hours, otherwise at least every 3-4 hours. Remember according to the AAD (American Academy of Dermatology) not using enough sunscreen and not reapplying it is almost as bad as not wearing it at all, as when the product starts to break down in the environment it creates more free radicals.
2.Use a broad spectrum sun product, ideally with a physical screen~ titanium & zinc oxide, as these will cause little or no irritation to the skin or eyes.
Check out our extensive collection of Suncare products that contain the physical screens that are recommended by AAD, including the latest product, Tinted Mineral

SPF 15, that contains Smart Colour Technology .
3.Choose your diet wisely including supplements and increase your consumption of lycopene (high in tomatoes) and green tea...Check our delicious flavoured Green Tea Extract article above...
4. Take extra precautions around water, snow and sand as they reflect the damaging rays of the sun a lot more and can increase the chances of burning.
5.Avoid the tanning beds at all costs. We call them "glass coffins" as the UV radiation can damage the skin cells and remember these beds provide a false sense of protection - at least the sun provides vitamin D!
15% off

Early Week Specials !! Do you

KNEAD

some relief? Then we would like to extend an invitation to you to take advantage of our Early Week Special for the month of March...


Call & book

Any 1 hour Body Treatment or Massage

& receive 15% off the regular price*!


(we have lots to choose from..check out last months newsletter with our extensive list!..
clickhere)


Treat yourself to some Aaahaa time...

You deserve it & it's always sweeter when

you get a deal!!

Call us today 604-469-2688
*Not valid with certificates or any other promotion. Please mention Early week special when booking. Print this off & hand it to the receptionist when you arrive.




Sincerely,

Tazeem Jamal & Team Skindulgence
Skindulgence The Urban Retreat