Free Moisturizer!

Body sun Promotion

Purchase at least $110 (pre-tax) of GM Collin or Yonka products and receive a full size body moisturizing lotion from GM Collin FREE -

Value $48!

(Purchase must include at least 1 suncare or bodycare product)

*While quantities last. Not valid with gift certificates or any other promotions*
Mothers Day Promotions!!

Pamper your mum!

Spa Escape to the Winery

Full Body Exfoliating Treatment & Aroma Steam shower finished off with a decadent 1hour Vino massage

Allow up to 2hours and 15 minutes | $215

Spa-renity

10 minute shoulder massage before your renewing Algomask Facial followed by a Hot Stone Hand & Arm Massage and a Paraffin Hand Wrap

Allow up to 2hours | $171

Scent of a Woman

30 minute Aromatherapy Massage, Express Facial with an Hot Stone Hand & Arm Massage with a Parafin Hand Wrap and finished with an Express Lavender-Mint Pedicure

Allow up to 2hour and 30 minutes: $195/person

*with each of the above Mothers Day Packages, receive a complimentary pouch of oose herbal tea with tea cup and saucer! Value $19.95! While quantities last.*
Fight Juvenile Diabetes!


Art Knapps Fundraiser

Help raise money for the Juvenile Diabetes Research Foundation with Skindulgence and Art Knapps! Purchase your tickets early for this amazing always sold out fundraiser at the Art Knapps location in Port Coquitlam (1300 Dominion Avenue) to help discover a cure to this childhood tragedy. Call Art Knapps today for your tickets and more information!

604.942.7518
Join our list

Greetings!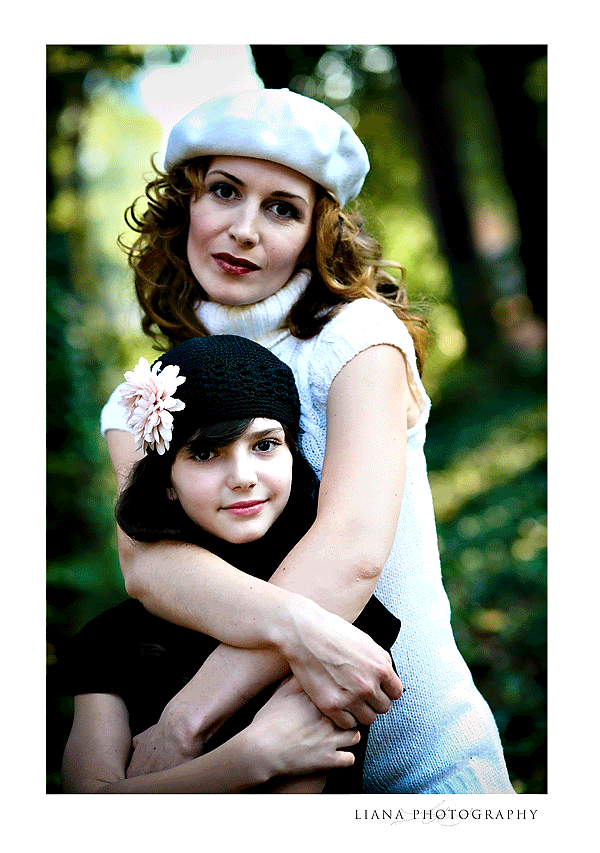 Mother's Day is just around the corner and this year at Skindulgence we are celebrating with tons of promotions to pamper your deserving mom! Help your mom wind-down and finally indulging herself with our special Mothers Day packages made just for her!
"God could not be everywhere and therefore he made mothers." ~Jewish Proverb
"Mother love is the fuel that enables a normal human being to do the impossible." ~Marion C. Garretty
Taz Talk
Danne Paramedical Skin Revision!

As many of you know, I have embarked on a new journey as a skincare professional with Danne Paramedical. My passion for skin is ever growing; the fascination of how it functions, protects and beautifies us, is never ending. Many of our clients are of the same mind set as we are:invasive procedures are NOT an option.
In light of this common belief ~ I continue to keep an open mind to new and effective treatments and products for you ~ our clients. Danne is my new found passion and tool for non-invasive results for "traumatized skin". Whether that's sun damage, premature aging, pigmentation, acne or scar tissue. I recently took my 2nd round of training sessions and I am thrilled to share that I have now achieved my 1st level of Paramedical Dermal Technician Certification (PMDT).
Dr. Danne Montague King was motivated over 40 years of age to create this line due to his own personal trauma with acne and so DMK Paramedical was born. Dr. King has tirelessly researched and discovered some remarkable findings, well ahead of its time. This non-invasive revision line is garnering more attention and respect within the Medical Community ~ especially in the last 10 years. He works very closely with a number of very well respected doctors and researchers to continue to look for ways to "revise damaged skin". His formulations are truly unique ~ having been in the spa industry for over 23 years, I too have never seen products like these. We have used GM and Yonka for years and are loyal to them but Danne is for the client who may want to consider a drastic peel or surgical procedure but never would....Danne would be their solution!
I invite you to book a consultation with me personally so I may give a customized prescription tailored specifically to your skins needs. In the meantime please check out these links for more detailed information.

Tazeem Jamal PMDT
Lipomassage by Endermologie
Cellulite be gone!

Summer is just around the corner and what a good time to start improving your body to fit back into that bathing suit again. Lipomassage treatments, in conjunction with diet, exercise, taking vitamins, drinking water and using body care products will ensure that you will be wearing that bathing suit in no time!

So what is lipomassage you ask? Lipomassage is a non invasive medical machine (approved by Health Canada). Treatments will address cellulite, water retention, subborn fat and loose sagging skin. After one session your blood circulation will increase by 400% and your lymphatic drainage by 300%. for best results, treatments should be done 2-3x per week until results are satisfactory, then once a month for maintenence. Skindulgence offers different Lipomassage packages for the best value in your price range. For example: 6 Lipomassage treatments for only $720 plus the one time cost of $65 for the body suit!

During the session, the client wears a full body suit and we go over the body targeting of 1-2 main focus areas of the clients choice. With the suction and rollers of the handpiece, it allows the client to feel completely relaxed like the benefits of receiving a massage. Don't hesitate to book your consultation and 1st Lipomassage treatment today! 604.469.2688
Solutions for Healthy Skin

Its Melanoma Month!

Your skin is your body's largest organ and there are no refunds, you live in it your whole life. This is one good reason why you should take care of it internally and externally. It is essential to protect it from environmental damage by applying a sun protection everyday.

A SPF of 15 is suitable for daily use everyday but when you are exposed or suntanning it is important to increase to SPF 30 protection. One of the biggest misconceptions of using a SPF higher than 30 is that you will have higher or longer protection. In reality there is only a 2-3% difference in protection. Another big mistake is that people forget to re-apply which is an essential step to protecting the skin.

Most skin damage occurs while we are young and will show up later in life like sunspots, pigmentation spots, freckles and discolouration of the skin not to mention premature aging skin!!; so don't forget to smother your kids with sunscreen, re-apply frequently through the day, especially if your kids burn easily. Be safe and have fun in the sun this year, check out our high antioxidant, safe sun solutions from GM Collin, Yonka and Danne! Also don't forget about our fabulous body-sun promotion in the featured article above!
Moisturizing Sun Protection!
Aquamucine by GM Collin

Finally! GM Collin has addressed the clients request for a moisturizer with a built in sunscreen...."Aquamucine" is a fabulous hydrating cream with a sun protection of SPF15. This unique formulation is for all skin types and contains 6 ceramides. If your skin is dryer or sensitive it is recommended to use a serum like Lipiad or Hydramucine Concentrate under your Aquamucine. It will regenerate and strengthen the skin while the UVA and UVB filters protect your skin. This formulation is 100% Zinc Oxide based, a natural mineral sunscreen for daily use. After cleansing with GM Collin cleanser and lotion, apply a small amount of Aquamucine in the morning. Aquamucine is best for urban protection, not sufficient for suntanning or excessive sun exposure. For this we have 2 new SPF30 formulas from GM Collin.We have a limited supply of Samples... The first 20 clients to come into the spa will receive a free trial size Aquamucine so hurry in & get yours!
Sincerely,

Tazeem Jamal
Skindulgence The Urban Retreat